Do you want your pizza shop to serve the best artisan pinsa romana? Learn now how to make pinsa Romana like a pro: we offer professional certified Pinsaiolo courses in partnership with Autentica Pinsa Romana Association.
The professional training is oriented towards people who want to learn the original technique of making pinsa Romana, the authentic Roman Pizza. A very intense and concentrated program with theory and professional practice, with an innovative and practical teaching method.
We will teach you everything about the ingredients that make up the dough: yeast, flour, water, fats. You will learn all about the kneading techniques, the right leavening times and the techniques of drafting, filling and baking.
We promote only 100% traditional Roman Pinsa. Original recipes, the right flour & ingredients and all the secrets revealed.
Learn professional pinsa making & consulting from industry experts to be successful: menu development, sales building, oven training; for everything that concerns Pizza Business, we've got you covered.
Our Professional Pinsaiolo course is recognized and certified by "Autentica Pinsa Romana Association".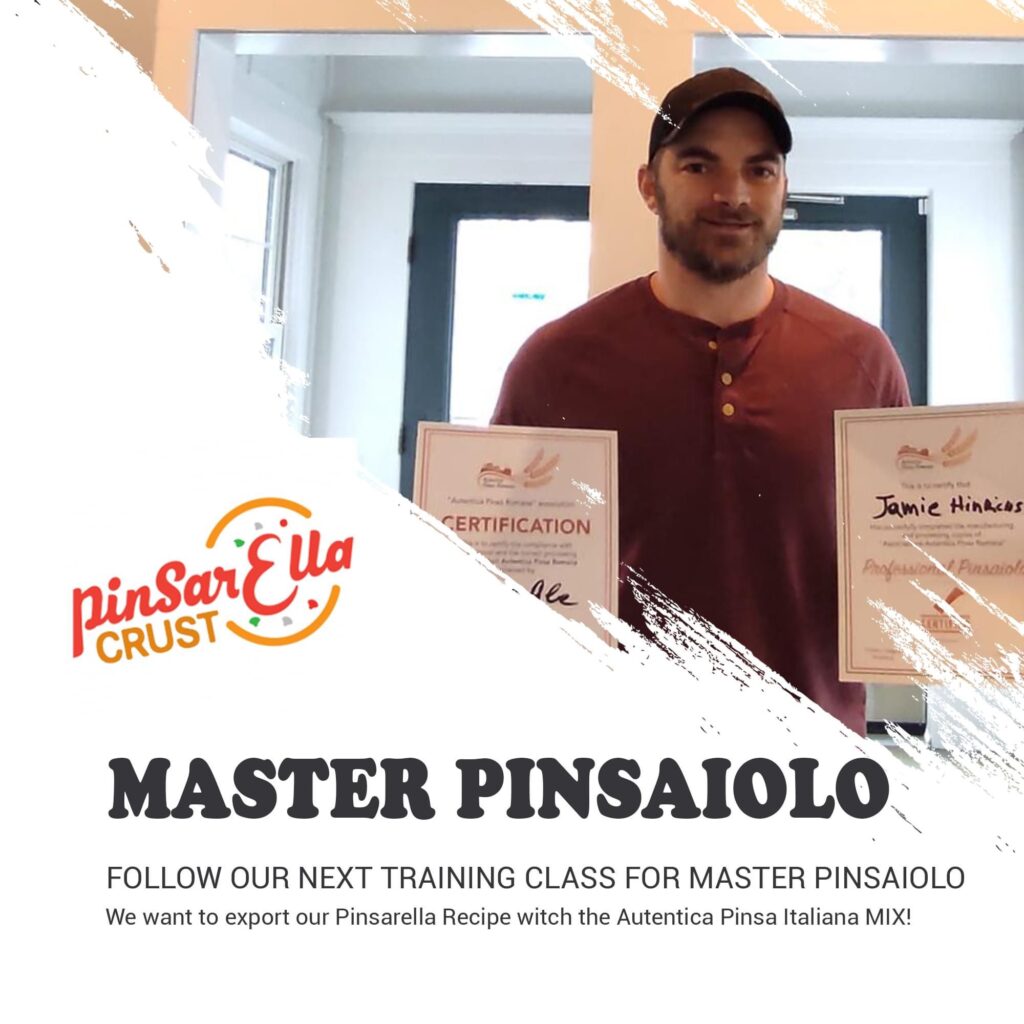 Contact us now using the form below to find out more.